Ladies, we are excited to announce a contest with Breil to celebrate the launch of their new Orchestra Collection. This Italian designer is known for well-crafted, timeless looks that are perfect for the wrist of any fashionista.
I'm in love with the large watch look right now. We've seen women sporting men's watches for a while, but what I love about Breil's new collection is that the large faces and bands give it that effect, but the details – like rose gold tinting or crystal accent – also make it feminine.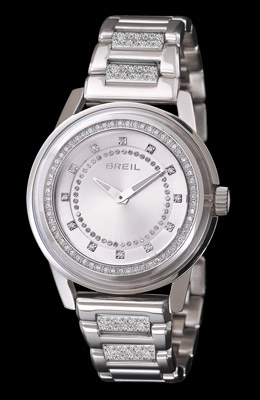 From now until Wednesday February 1st, you have a chance to win this women's Crystal Stainless Steel Bracelet Watch. The watch is stainless steel and Swarovski crystals, and usually retails for $375. I love the crystal detailign aroudn the bezel.
But don't stop there, look at the rest of the collection, which is also to die for. Right in time for Valentine's day, you should tactfully pass along the links of the following watches to your boyfriend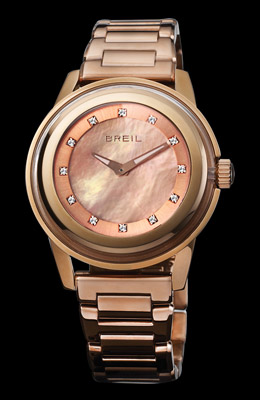 I love the pink mother of pearl face and rose gold coloring of this Rose IP Stainless Steel Bracelet Watch. It retails for $350.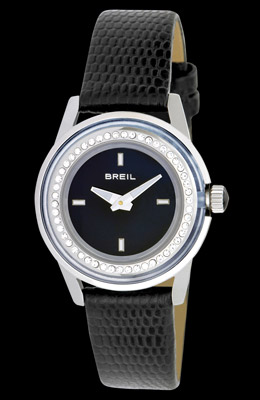 This Lizard Leather watch has a great black leather strap and crystal details around the bezel.
Want a chance to win the Stainless Steal Bracelet Watch? There are two ways to win: Tweet us: "@bellavitastyle, enter me to win the Breil bracelet watch"
Or Like us on facebook and say the same thing on our wall. Here's our Facebook page: http://www.facebook.com/BellavitaStyle
Good luck!