By Alex Valenzuela
Fashion month is not only my favorite time of year for fashion, but its also my favorite time of year for beauty trends. This is when all the latest nail polish, hair, and makeup trends are shown and trends start to appear. This year's fashion week was no different with beauty trends taking front seat at the show right next to the fashion! From minimal makeup and extravagant hair, this season was all about letting women explore different sides of their personalities. With bold brows and strong lips to boyish hairstyles with metallic eyes, it was all about focusing on one thing on the face. To get a better idea of these looks, check out my favorite beauty looks from all the shows this season!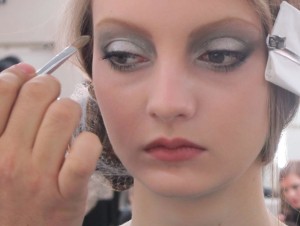 Metallic eyes were huge at Chanel this year. It went perfectly with the feel of the collection of mostly black.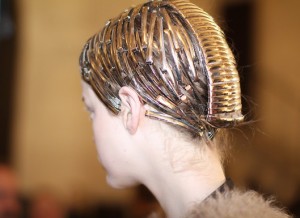 When I first saw this "back to the future" look at Alexander McQueen I wasn't a huge fan but then really looking at the collection this was the perfect hairstyle for the late designer's newest collection. It's all made of barrettes, which is incredible!
A look into the masculine side of a model at Dolce and Gabbana was another trend, the slicked back hair with neutral makeup and playing up the strong cheekbones worked amazingly with the collection!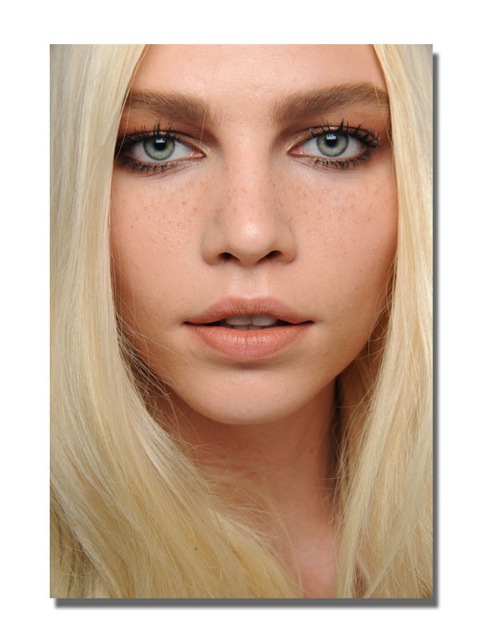 This is probably one of my favorite looks seen at Chloe due to the fact that it's something that I can do since I have freckles and blonde hair. This hippie chic look is simple yet gorgeous with strong brows neutral lips and straight hair.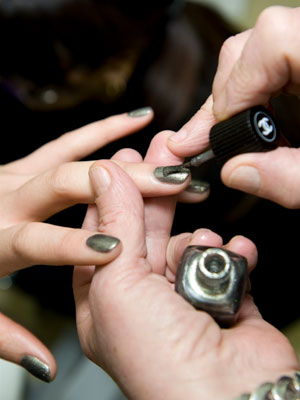 I of course couldn't forget my precious nail polish! There were so many trends I couldn't choose just one!
The models wore Chanel "Graphite", while this color won't be available until July it's definitely worth the wait!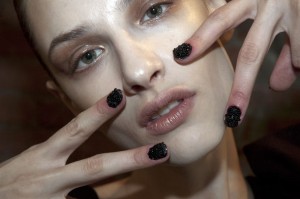 Now this is a trend that I want to see off the runway! Caviar nails at Cushnie et Ochs' show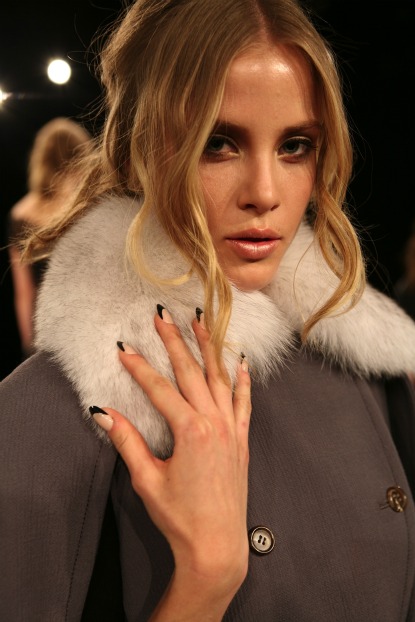 Not your typical French manicure, but this model seen at Monique Lhullier took the French manicure concept to a different level and it definitely works! Definitely playing up the nudes and blacks well!
You can read more from Alex, on our sister site, Stylelista Confessions