By Alex Valenzuela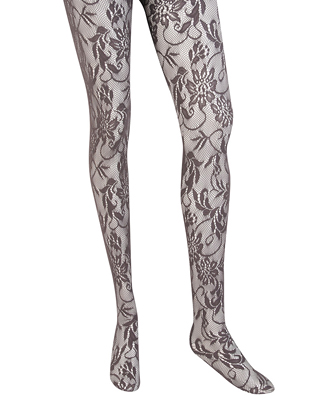 While a few years ago leggings were the must have for fall, and then basic tights last fall, this fall, tights and thigh high socks are the must have item! These tights aren't just plain ole boring ones either, they are funky with rad patterns and textures that make a statement when worn.
While these tights can be worn with your favorite pair of boots they can also be worn with your favorite pair of sandals. But before you jump to any conclusions fashionistas like Chloe Sevigny and Kate Moss have already made this trend popular and a top trend for Fall 2010.
One can find these awesome textured tights and knee high socks at a number of retailers. From Free People, to Urban Outfitters, to Anthropologie, to even Forever 21 (pictured, and just $6.80!), these leg wear items are everywhere this fall — look for floral print, checkered, picturesque and the like.