Jumpsuits making a comeback make us happy in so many ways. These outfits can be super chic and sophisticated while creating a very cohesive look. We love them for a night out, but the key is avoiding some of the looks that can be costumey or a bit over the top. Here are some of our favorite ways to get in on the jumpsuit trend, with some of the styles even safe for work.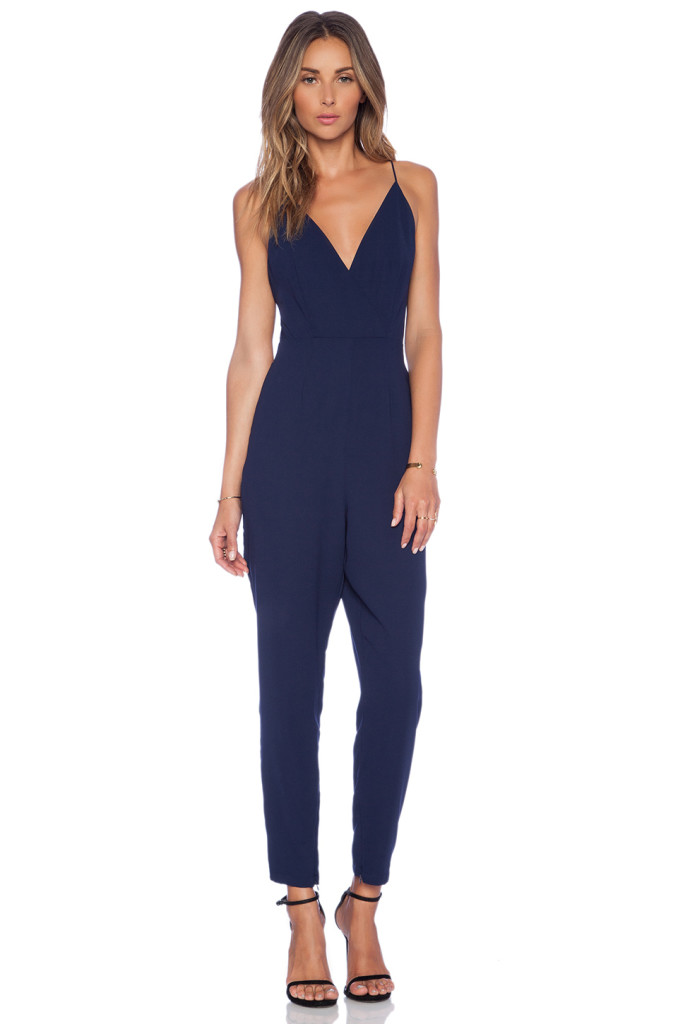 I adore this Finders Keepers jumpsuit which has a cut out back. The cut is sleek and the open back is great to show off your tan. It's $157.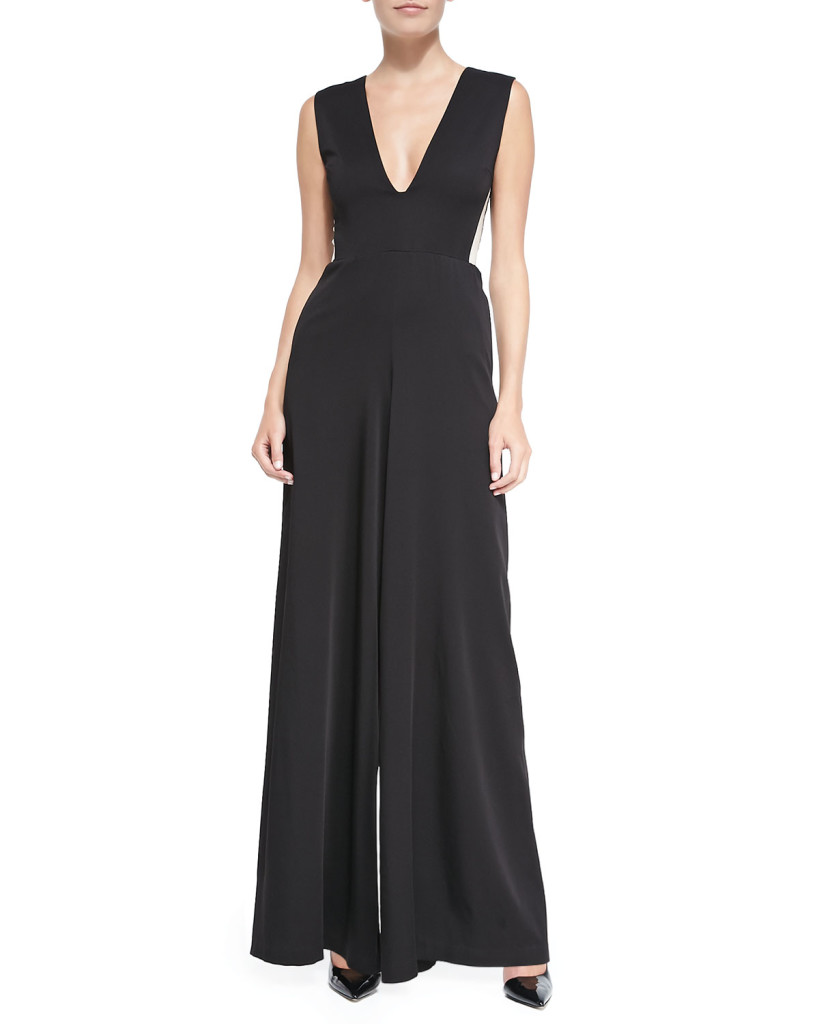 Yes, yes, yes, yes, yes to everything about this Alice & Olivia Londyn jumpsuit, on sale for $169.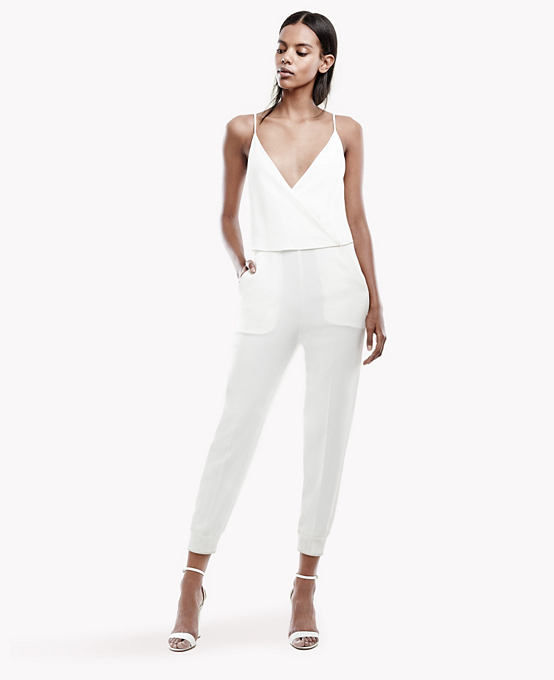 This Theory Odila jumpsuit is perfect on so many levels. The crepe fabric is perfect for work but also great paired with scrappy stilettos for extra curricular events. It's $455 and also comes in black.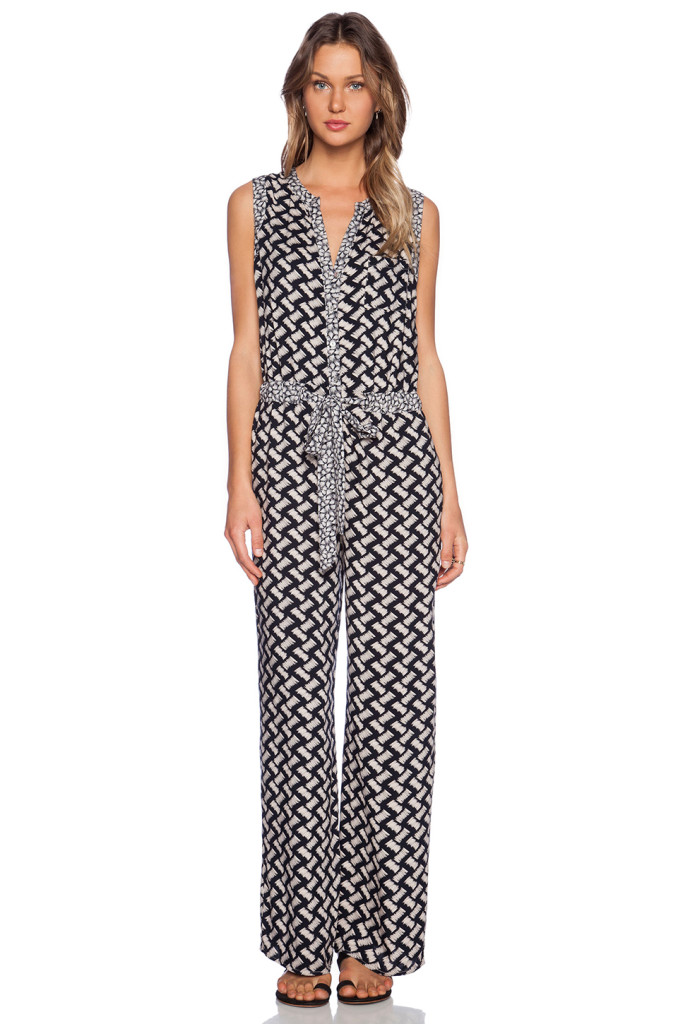 This Greylin Osten jumpsuit is perfect for a weekend in the Hamptons or on the beach. The material is breathable and we like the wide leg. It's $114.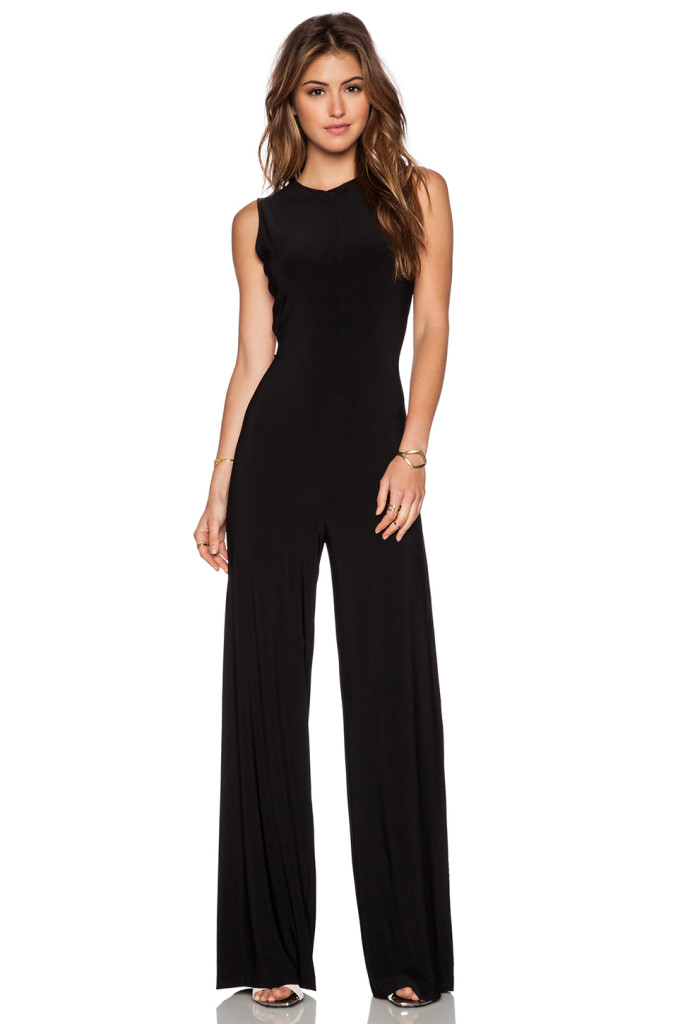 This Norma Kamali jumpsuit is $99.
Shop the look: