A little treat can really go a long way. I've been trying to incorporate little luxuries into my work week and have seen big payoffs. These ideas don't need to be expensive, in fact some of the best little items I found have been inexpensive, but they have definitely brightened up my day and made work fly by faster. I'm sharing mine with you, in the event that you need inspiration, but I'd love to hear yours as well! Leave your thoughts in the comments.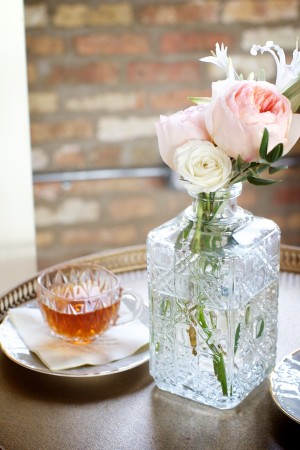 A few months ago, I started picking up fresh flowers from my grocer under my apartment building. I did it initially before I had some friends coming over for brunch and I put the flowers in antique alcohol decanters and it gave the brunch a nice, vintage feel. Although the flowers were meant to spruce up the apartment for my guests, I found myself coming home after long days at work and smiling at the brightly-colored flowers. The next week, I bought so more, and soon a new little ritual was started. My favorite thing to do now is to buy two bouquets from the grocer and mix and match the variety and colors whether it be bright yellow sunflowers or violet peonies. I cut the stems myself and create arrangements that last a week, and each bunch is usually $5 to $7.
My next little ritual may sound a bit out of character for me. If you read this blog, you know I'm a big fan of spa days, but lately I find that I need a little bit of help in between them. The nail salon I regularly go to for manicures and pedicures also gives chair massages. I find that these 15-minute massages are a great way to relieve stress and reset yourself in between larger spa days. Some days, I pop into the salon after a day of work for a quick (and cheap!) chair massage.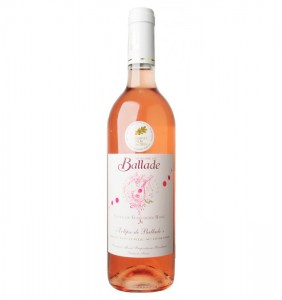 I've become a big lover of Rose this past summer. Something about the crisp wine brings back great memories of the beach, friends, cookouts and all things summer. Each Friday night, the boyfriend and I have been stopping by our local wine shop to pick up a few different bottles of Rose to try at home. We'll open a bottle after work or drink it with our dinner. I know in a few months when it gets colder outside that we'll cherish these sips while thinking over summer memories.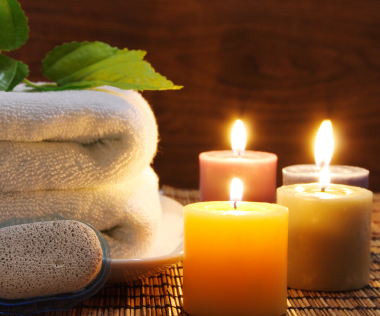 Lastly, I had never been a huge fan of baths but have become a late adopter. Make sure you're well stocked on bubble bath, candles and a good book and you can't go wrong. For me, it's been a nice way to decompress and get some reading time. Sometimes, I'll even put on a clay mask while I soak.
Cheap Prom Dresses

2014 Collection of

Prom Gowns

on Topwedding.com

Check out Apothica.com for all your beauty needs and brands like Too Faced Cosmetics!

The Latest

A little treat can really go a long way. I've been trying […]

More

Bellavita Style- your source for all things fashion, beauty, and lifestyle.